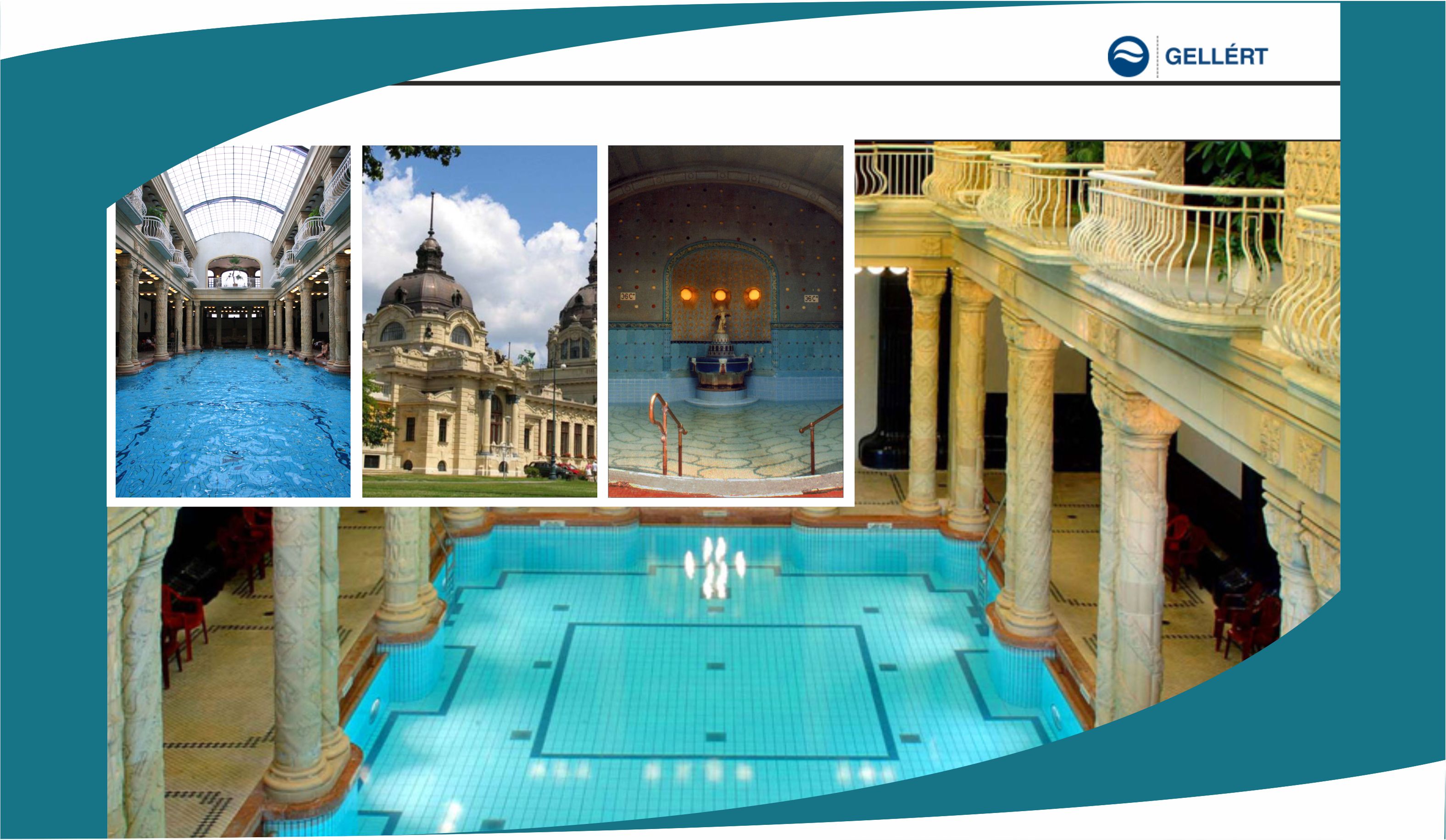 Gellért Thermal Fürdő
The Gellért Baths is developing its services continuously, so many new services are being introduced.
Mixed bathing all week long
Both thermal departments of the Gellért Bath can be visited by both men and women all week long. So we can offer opportunity for ladies, as well, to relax and cure in the beautiful milieu of the male thermal department.
Massages Massage á la Gellért
Varied and refreshing massage for the whole body
This special and long massage gives you an unforgattable experience. With our special á la Gellért technics your whole body gets relaxed and your stress will go away. This massage is recommended for those who love the refreshing of each part of the body. During the treatment wonderful oils, creams and relaxing music are offered for the full experience.
Duration: 70 minutes
Price: 15.300 HUF for one person, 27.600 HUF for 2 persons
Danube dream
Relaxing, refreshing massage with tender and soft technics
Your dream comes true… As you enjoy the waving of the Danube and your mind and body gets relaxed, we turn off the daily stress and you gain a lot of energy from our outstanding massage. During the treatment wonderful oils, creams and relaxing music are offered for the full experience. It also includes a face and decolletage massage. It is recommended mainly for ladies and for those who would like to get relaxed and feel wonderful.
Duration: 60 minutes
Price: 14.300 HUF for one person, 25.600 HUF for 2 persons
Private bathing
From February 2012 you can make use of of the private thermal bathing possibility. In a separated room private bath for 2 persons in a recently renovated thermal pool with sauna, including champagne and fruits and sauna.
Price: 16.000 HUF for 2 persons
VIP massage
A new massage room was inaugurated on the first floor of Gellért Bath where we can guarantee massages for our guests in an exclusive ambiance. The special 60 minute therapy refreshes the muscles, the skin and the circulation, eases the effects of daily stress, as massage is one of the oldest and most pleasant, natural way to prevent and cure diseases.
Price: 12.300 HUF
Web: http://www.gellertbath.hu/
You should add a rate for this post: