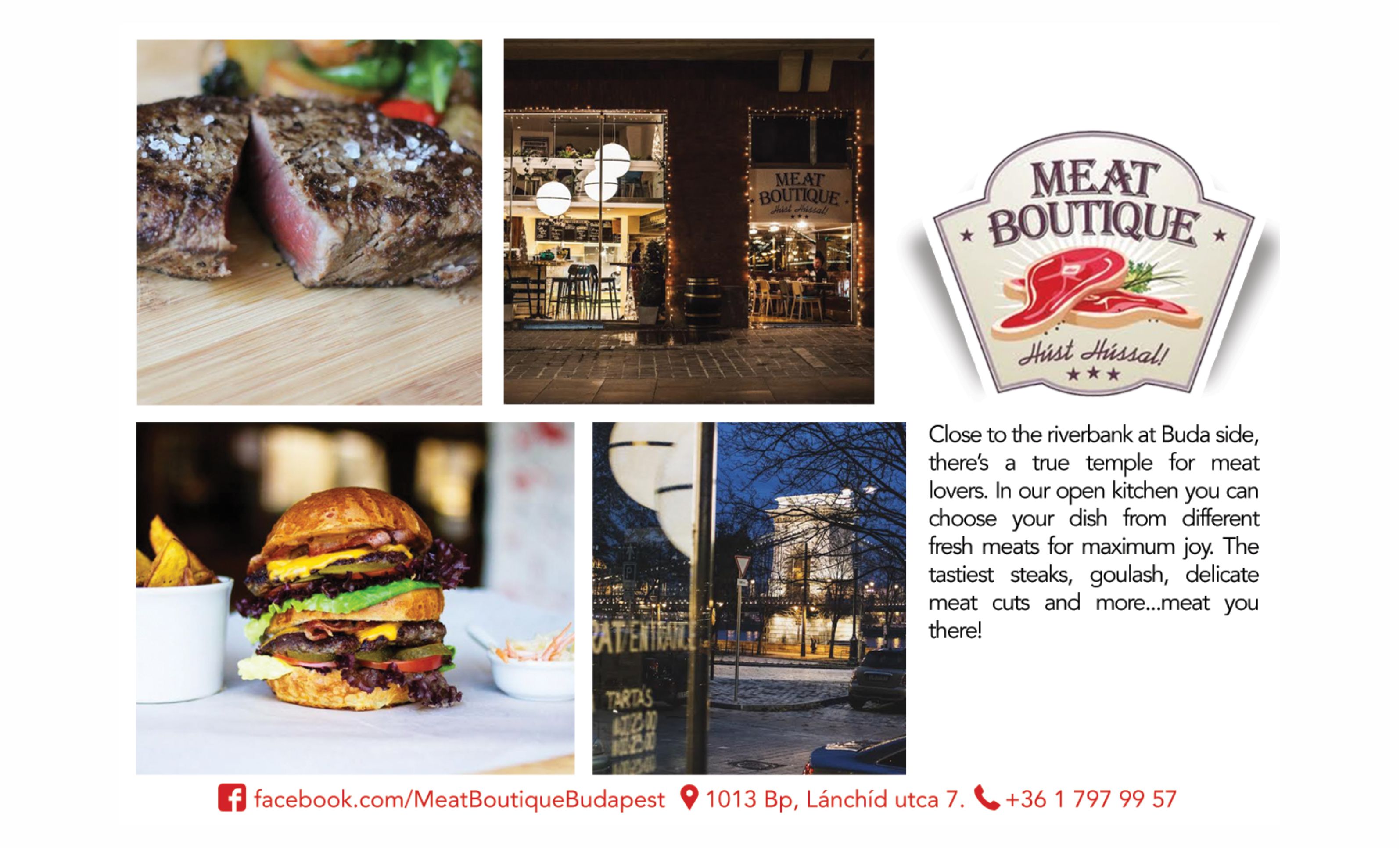 Meat Boutique
Meat Boutique is the "best place to be" for meat lovers. It has opened close to the riverbank at Buda side, below the Caste District, in the vicinity of Chain Bridge.
This bistro style restaurant offers a wide range of fresh, juicy and delicious meats such as poultry, pork or beef.
The location is perfect, you can reach the downtown in 5 minutes by walk.
The view is stunning and the river Danube flows next to your feet. The design is pleasantly modern and casually trendy with a touch of cosmopolitan feeling.
A staggering variety of dishes are available, from deli cold cuts all the way to pork hock, goulash, pljeskavica, different kinds of starters, salads, burgers, desserts and kids meal as well.
The basic idea is based on a simple mechanism: you point at the piece you find most appealing among the fresh meats lined up behind the counter, and within a minutes it is being cooked up in the open-view kitchen. Meat you there!
FB:
https://www.facebook.com/MeatBoutiqueBudapest/
Address:
Lánchíd str 7.
1031 Budapest, Hungary
Phone:
(1) 797 9957
Opening hours:
M-W 11-23h
Th-F 11-01h
Sa 09-01h
Su 09-23h
You should add a rate for this post: