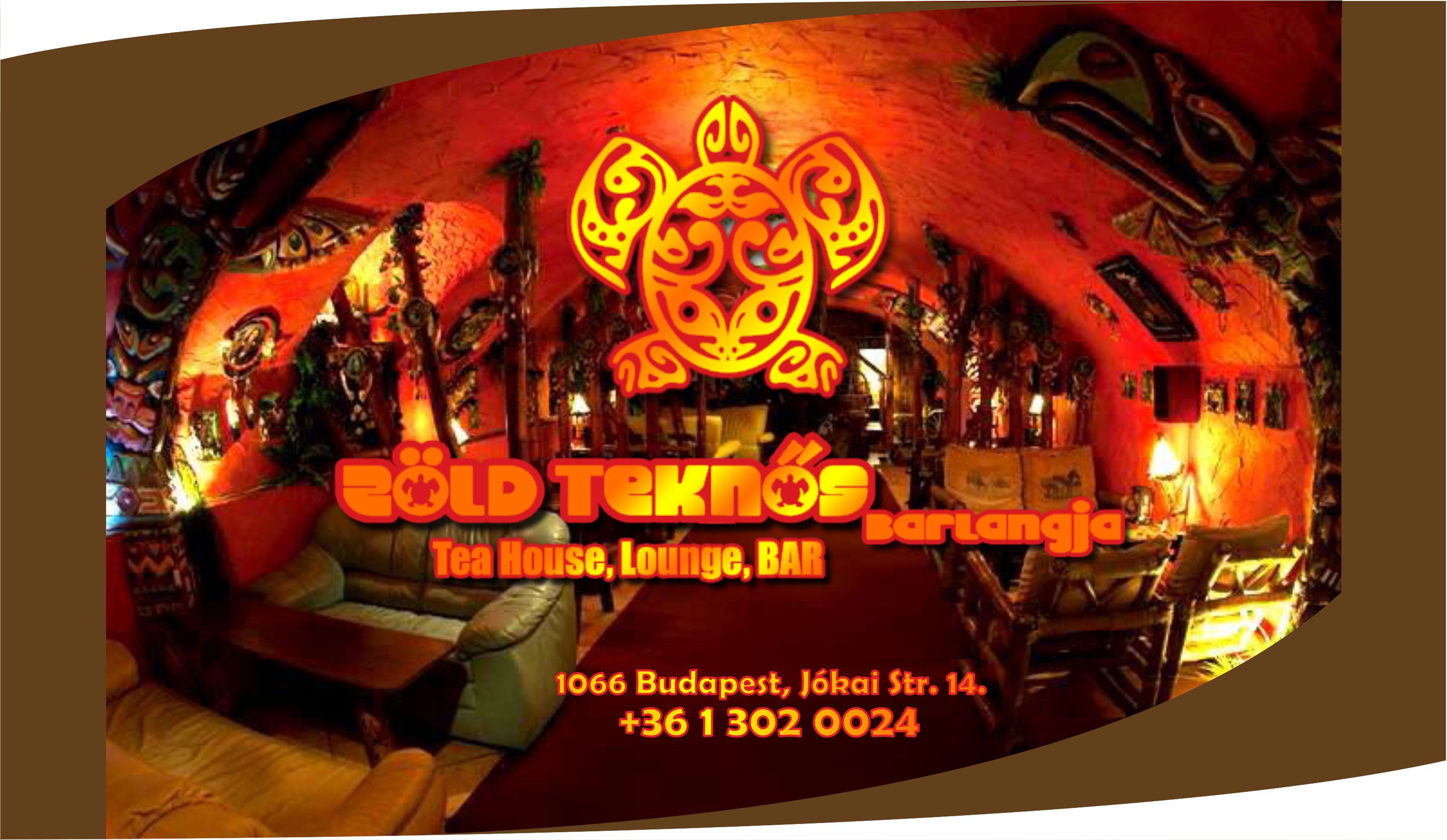 Zöld Teknős Barlangja
As winter is approaching, this is the perfect place to warm you up. Arrive with your friends or family, and enjoy the fabulous setting with special teas, cocktails and/or shisha. If you are looking for a truly unique place, then look no further then the Green Turtle's Cave.
If you have a bachelor or a bachelorette party, baby-shower, birthday party, a date, a friendly or work-related gathering or just want to get away from the outside world, you can choose a table on either of our three levels, or pick one of almost twenty separate rooms. Each room has its own theme from Indian, Chinese, Egyptian, Inca, Knight, Western, to African or even wigwam style.
There are over 170 different tea flavors you can choose from. Black, green, fruity, white, rooibos, mate, dessert teas, chocolate teas, chai teas, wellness and herbal teas, energy teas, Indian teas and Ayurvedic teas.
Here, you can not only have hot drinks, but a huge variety of house cocktails, beers and soft drinks as well. Also, if you arrive hungry the range of foods that you can choose from, goes well beyond bar pretzels.
Web: http://www.zoldteknosbarlangja.hu/
Facebook: https://hu-hu.facebook.com/zoldteknosbarlangja.teahaz/
You should add a rate for this post: