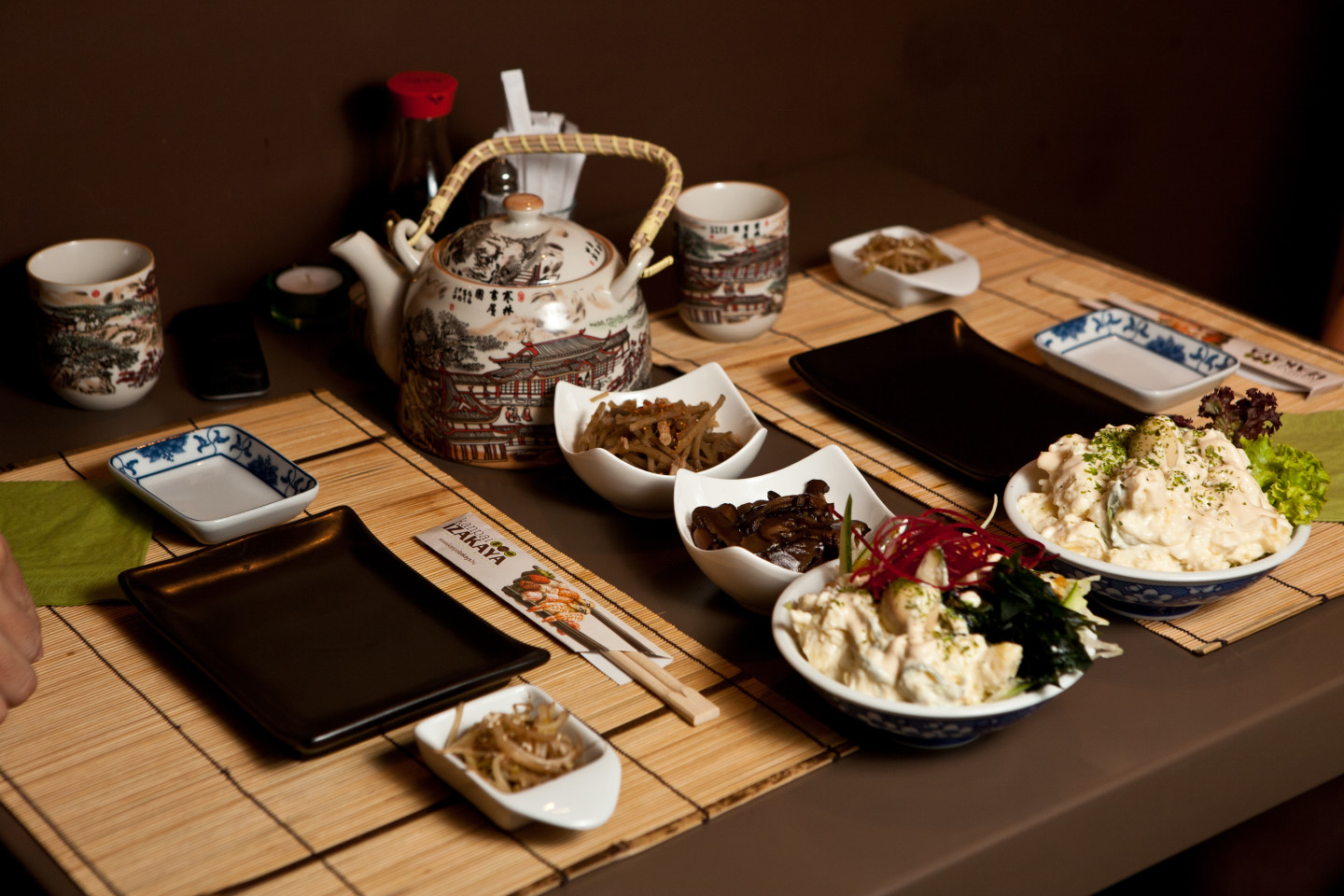 Kanpai Izakaya
Kanpai Izakaya, the first Japanese bistro in Hungary, opens at the beginning of September 2014.
The owners of the bistro are those of Fuji Japanese Restaurant, also the first to have opened in 1991.
We are trying to make this, in Hungary not yet well-known, Izakaya unit work and also to make it more and more popular with our experience and enthuiasm.
The word Kampai means 'Cheers' while Izakaya is a very popular place of entertainment in Japan, created from the mixture of pubs,restaurants and bistros. We have created both a place and menu to be enjoyed by not only Japanese but also European taste.
The atmosphere is cosy and cheerful, bringing the feeling of the Japanese pub-bistro to Hungary with the help of Japanese motives and decor.
We offer specialities such as traditional Japanese snacks, Schochu spirits, sake, beers, coctails etc. Of course, we also offer sushi and sashimi in Izakaya.
We open at 11 am with different types of fast and affordable lunch menus. After work you can enjoy a beer or a light coctail until 12pm. Naturally,we have a wide range of a la carte dishes including sea foods, vegetarian dishes and snacks like sushi…
From March to the end of Octobre our seasonal terrace is also available for guests.
High quality service, original fresh foods and ingredients are our trade mark together with the well-known Fuji and its personnel especially its Japanese chef and its management.
We are looking forward to seeing You in Izakaya
Let me see the homepage of the Izakaya
You should add a rate for this post: