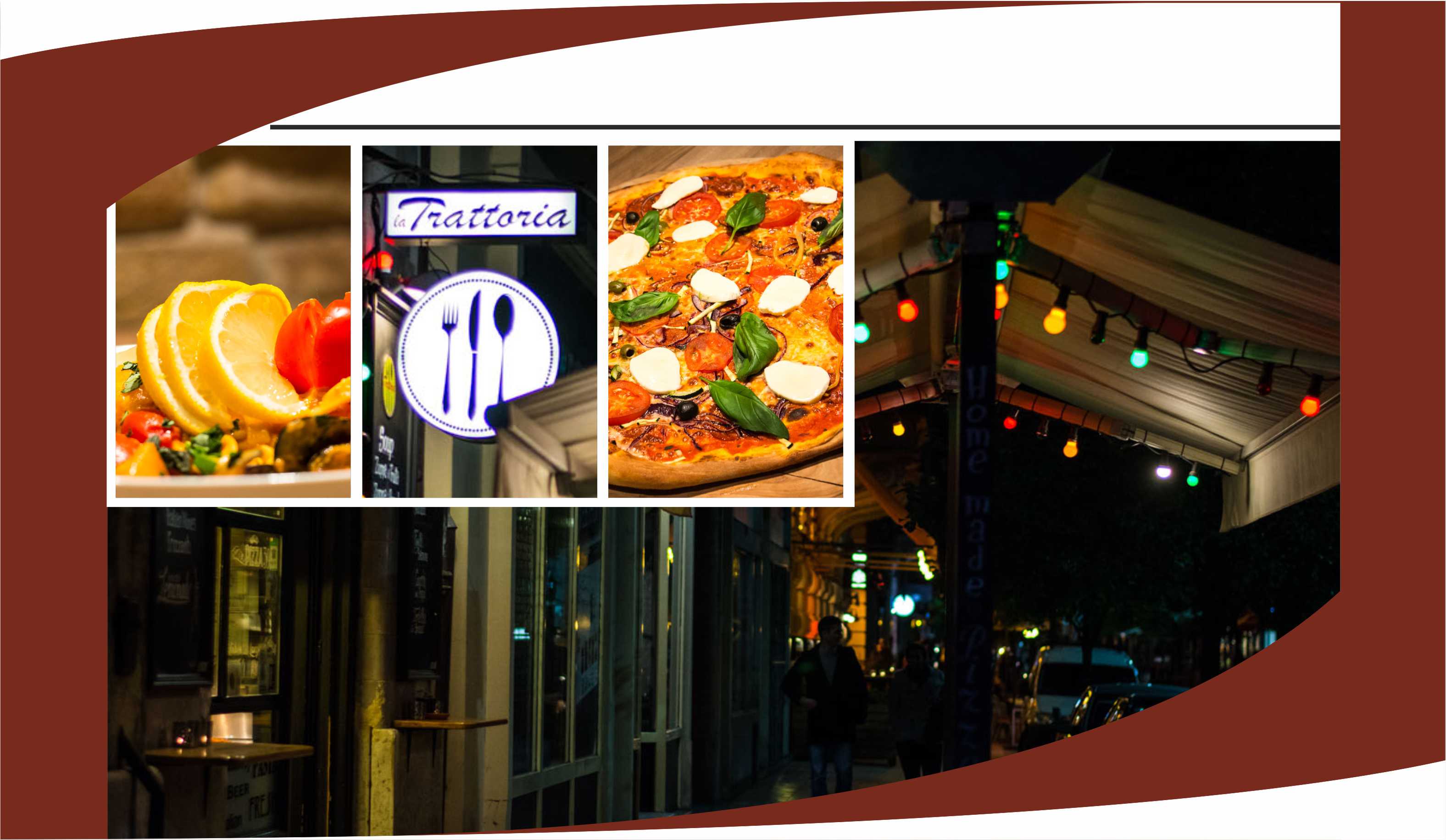 La Trattoria
Our dishes are prepared exclusively from Italian ingredients in our restaurant. Pastas are all fresh and home made. You will find soups, salads, pastas, pizzas, seefood specialties and desserts on our menu.
Every food you find in the menu is prepared on the spot, fresh, in front of your very eyes in our open kitchen. Besides the dishes, we serve refreshments, home made lemonades, beer, Italian wines and short drinks.
If you are after authentic Italian flavours, visit us and taste one of our specialities! If you are lost among the many choices of our tasty dishes, our staff is more than keen to help you!
1051 Budapest Október 6. utca 13
Actual rating:





You should add a rate for this post: