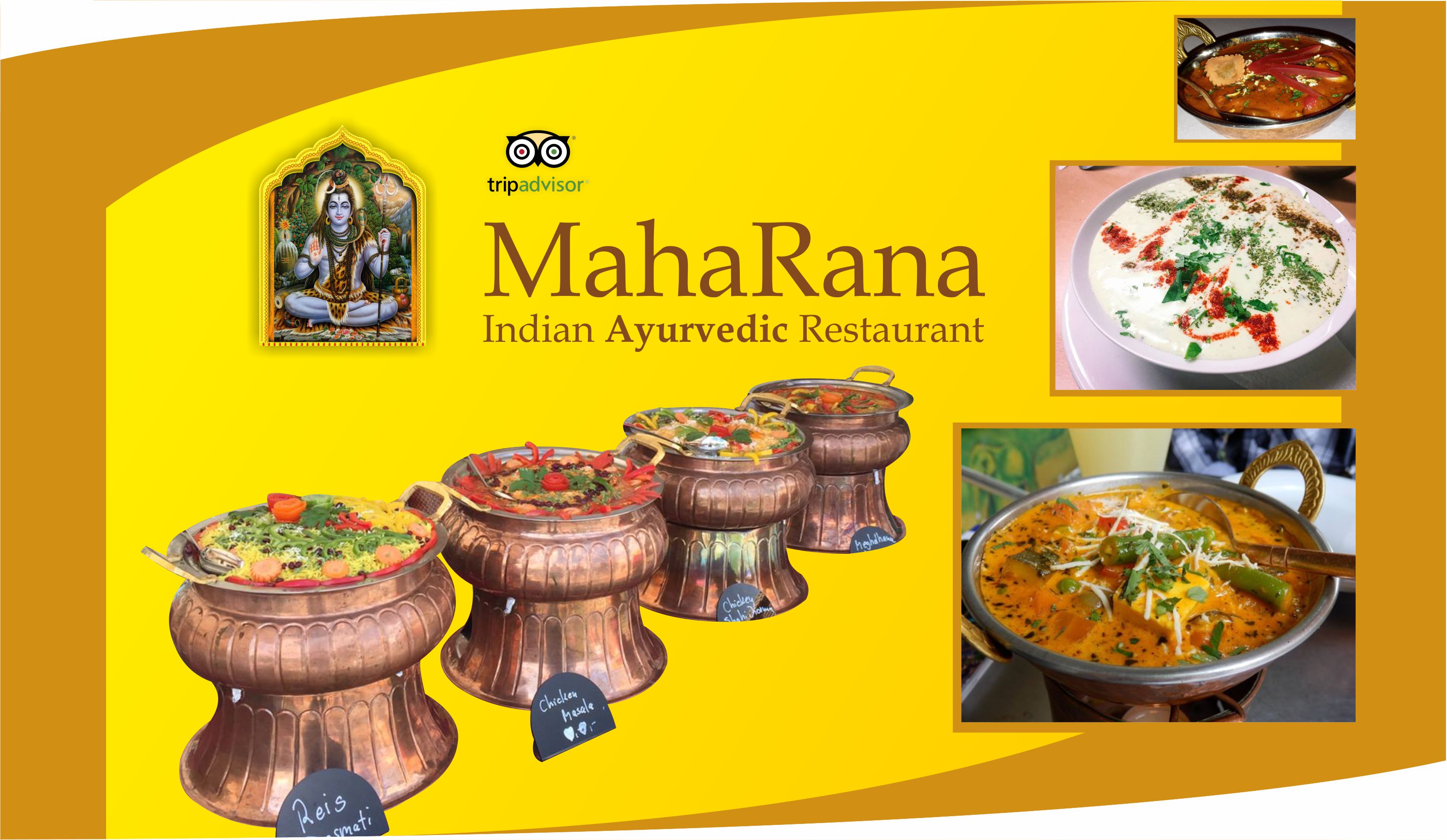 MahaRana Indian Ayurvedic Restaurant
Dear guests,
Our dishes are freshly prepared daily according to ayurvedic recipes. "Ayurveda" is the doctrine of long life, and this cooking science arose thousands of years ago in ancient India. The dishes of Ayurvedic cuisine are not only delicious but also have a healing effect.
Our kitchen spices all the dishes for the European taste. You can order your dish mild, normal (with a hint of sharpness), medium sharp (piquant), hot or indian sharp (superschar).
If you can not find your favorite food on our menu, you can order it independently from the menu!
If you are allergic to one or more foods, please inform us when ordering. We would also like to meet individual wishes of our guests, for example the ingredients of a dish. If the restaurant is fully visited, we ask for your understanding if these wishes can not always be taken into consideration.
If, after all, your dish has not succeeded or is too sharp or not sharp enough, please contact us as long as we can still change something! Thank you!
If you are in a hurry because To an event or have to get your train, inform us in time – best when ordering.
Although we are very keen to avoid longer waiting times for you, it can happen – for example, when the Maharani is particularly crowded – that your main courses are a bit on the go. Every dish is prepared individually, and that takes time. Please also consider that the Maharani is a newly opened operation in which the routine has yet to begin. Because although we have been around for a long time in the gastronomy, each place has its own life, and we also have to research it first.
We would therefore be very grateful if you could have some patience and forbearance with us during the first months.
Facebook: https://www.facebook.com/maharana.budapest
Web: http://www.maharana.hu
Reservations: +36 1 797 0956
You should add a rate for this post: