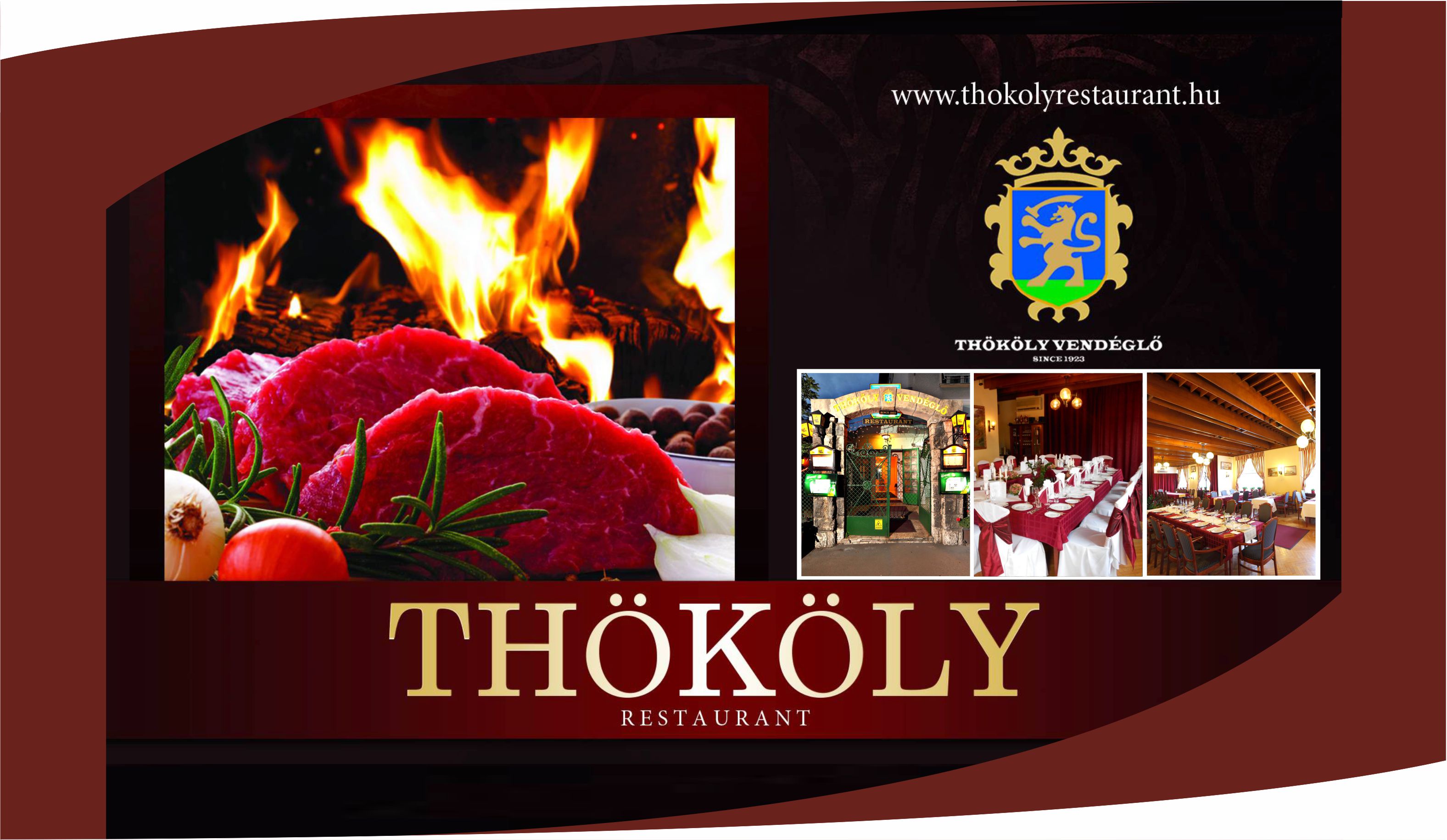 Thököly Restaurant
CELEBRATE THE NEW YEAR'S EVE IN THÖKÖLY RESTAURANT!
One can find our restaurant named by Hungarian Grof Thököly at the corner of Thököly út (street) and Stefánia út (street), in the XIV. dicrict, in Budapest. The restaurant is airconditioned and has a large seating capacity in its pleasant terrace. Thököly Restaurant welcomes its dear guests in a renewed appearance and a new menu. In our menu you will primarily find real hungarian tastes, but some of the international and traditional tastes can also be found in the selection.
Our menu is available in English, German, Russian and Hungarian languages, most of the meals are illustrated by pictures, so all of the visiting guests can easily choose from their preferred delicacies.
The Voyage band presents the music on every Thursday, Friday and Saturday evenings, from 6 pm to 10 pm. On Sundays "Good music for good lunch", the Tódor Vaskó plays the music with dulcimer. The Restaurant has four halls, which are suitable for 120-130 person. Our covered summer terrace's holding capacity is about 200-220.
We can provide family and company programs too!
We can propose the three-course menus or a'la carte services very quickly for the international and tourist groups.
You are always kindly awaited in our restaurant!
Web: http://www.thokolyrestaurant.hu/en/index1.php
Actual rating:





You should add a rate for this post: