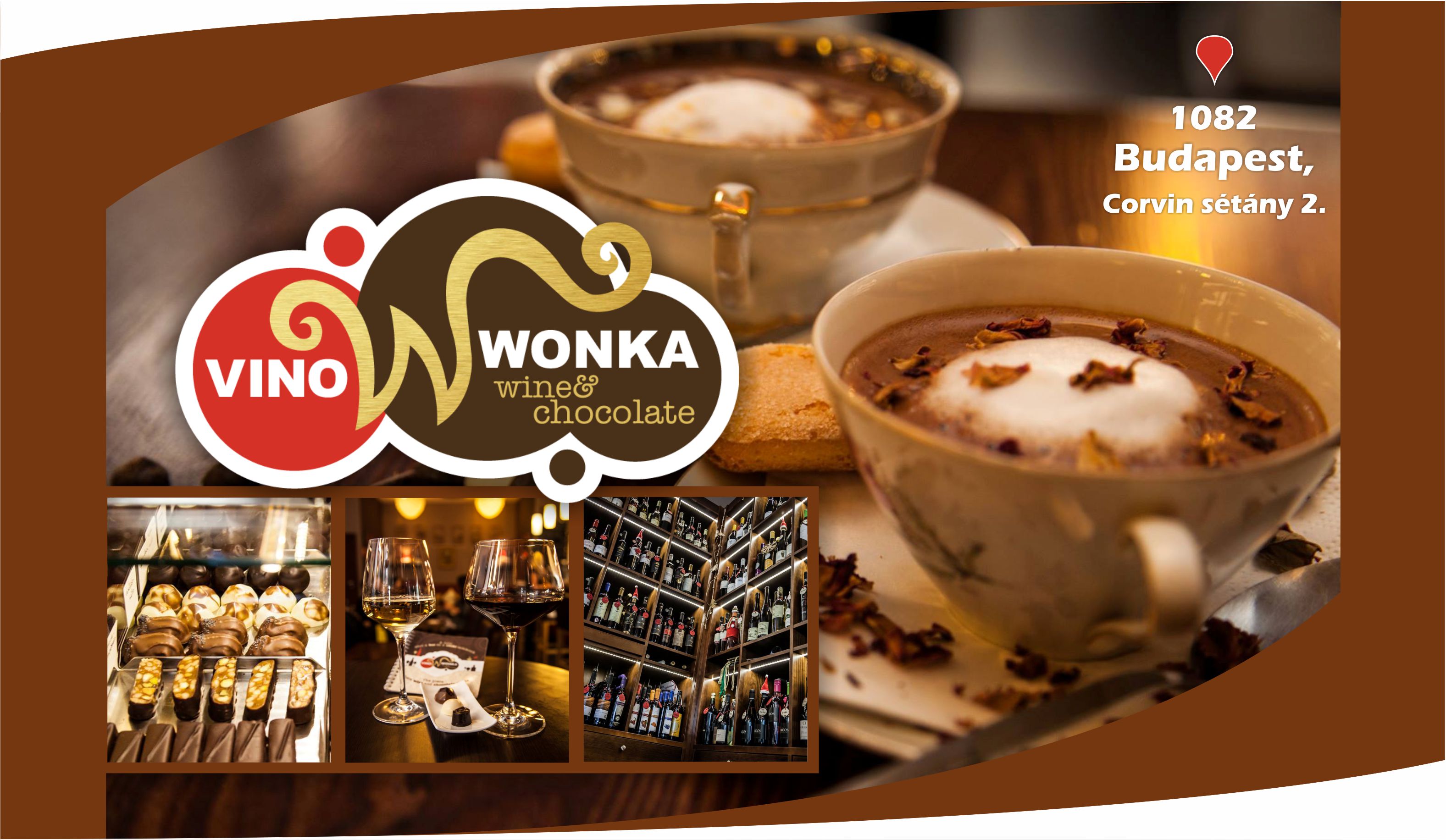 VinoWonka
We opened our shop "VinoWonka" in Aug 2012, at the newest gastro district of Budapest, Corvin sétány. We sell premium quality hand-made chocolates and wines.
Unique quality

Drinking wine with chocolate might look a bit un-usual at first sight, but those already "in the know" share our opinion that a well selected pair can give an entirely new and fantastic gastronomical experience to the taster. We offer wine and chocolate together or separately, but if you would like to have a simple spritz, or a lemonade, you are most welcome to visit Wonka for those, too.
Craft beers

All other products in the shop are also hand-made with traditional methods: fruit-cordials- and juices, palinkas, conserves, jams. Our product scale also contains special beers which were made in hungarian craft breweries.
Special local wines

We sell wines only from small production vineyards, or from limited quantity productions of larger wine-makers. None of the wines are mass-produced, and we selected each one of them personally. Our selection tour is documented on the shop-wall with pictures of the wine-makers and their cellars.Bottles can be bought on wholesale prices from the shop, and also can be tasted by the glass. We open about 20-25 bottles every day. We also ship to anywhere in the world with a 6 bottle minimum order.
vinoWonka – Wine And Chocolate
Budapest, Corvin sétány 2.
Mobile: +36 30 647 22 15
Email: [email protected]
Web: http://vinowonka.hu/
Actual rating:





You should add a rate for this post: