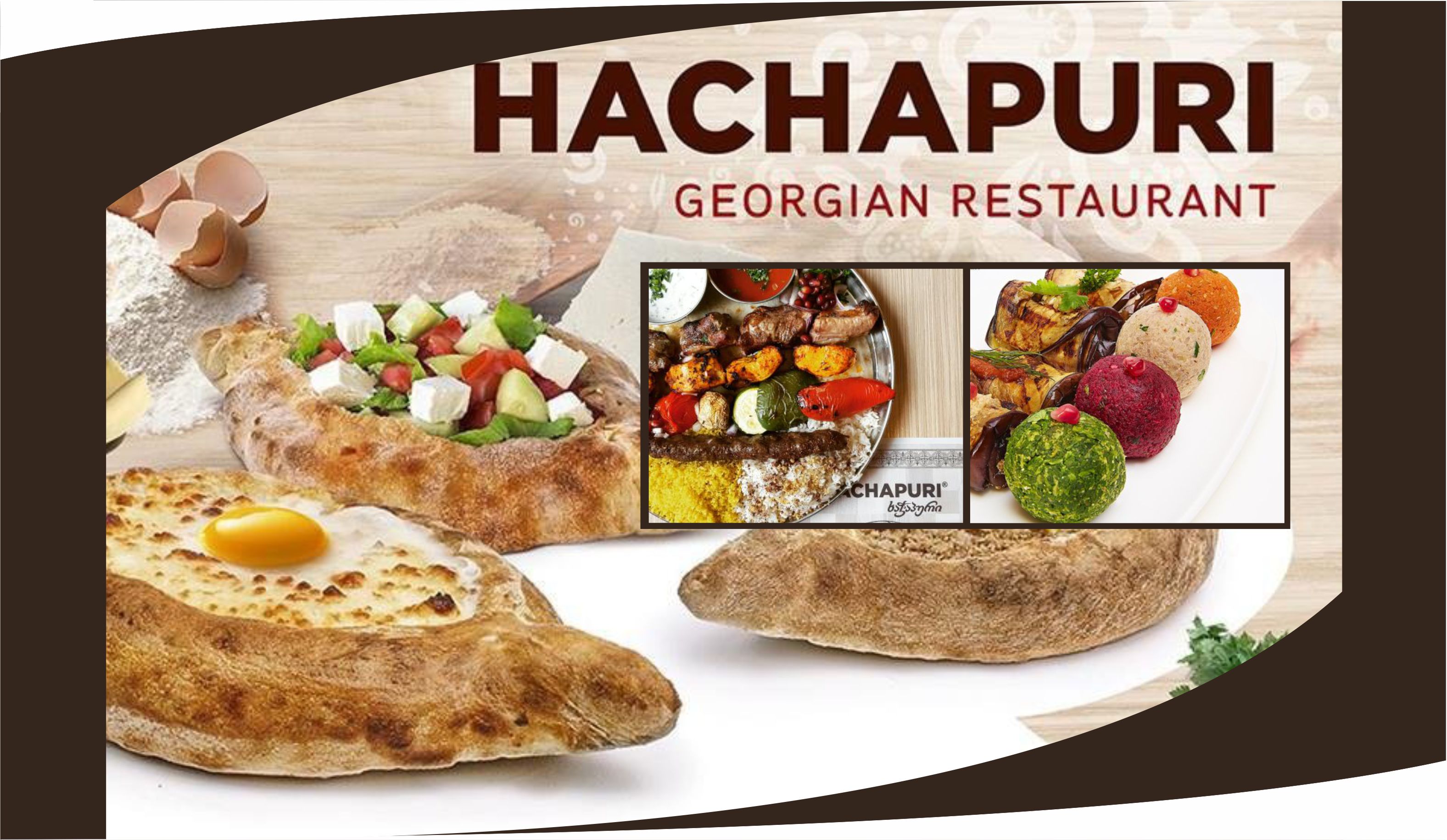 Harchapuri Georgian Restaurant
HACHAPURI
is the first fine dining Georgian restaurant in the heart of Budapest. It represents the best of authentic Caucasian cousins with modern and cozy atmosphere with direct view on St. Stephan's Basilica.
We opened our restaurant in 2013 on Andrássy Ave. No. 3 with the purpose to introduce unique and special culinary to Hungarian customers and to vast amount of tourists visiting this beautiful city.
Quality of dishes are guaranteed by our Georgian cooks: Alex, Iakob and Lasha, who have been carefully selected to come to Hungary and bring all the flavors or technics of the food culture that has been widely influenced by historic Silk Road.
From wine to Tamada
For many centauries traders from Middle East, Asia or India have travelled towards or from European countries bringing their traditional greens, herbs and spices. Hence, Georgian cousin is the combination of various vegetarian, meat and absolutely delicious stews of the whole region.
But, if you really would like to be part of this special culinary adventure, please make sure to try a glass of Georgian wine with its thousand years of history. It is widely believed that this is where wine production first began over 7000 years ago. In fact, the word "wine" is derived from "gvino" – the Georgian word for wine.
Feasting and hospitality are central pillars of Georgian culture, so please visit us or call us for home delivery and enjoy culinary trip to the Caucasus.
Web: http://hachapuri.com/en/home/
36 30 822 03 65
[email protected]
Hachapuri Restaurant
You should add a rate for this post: