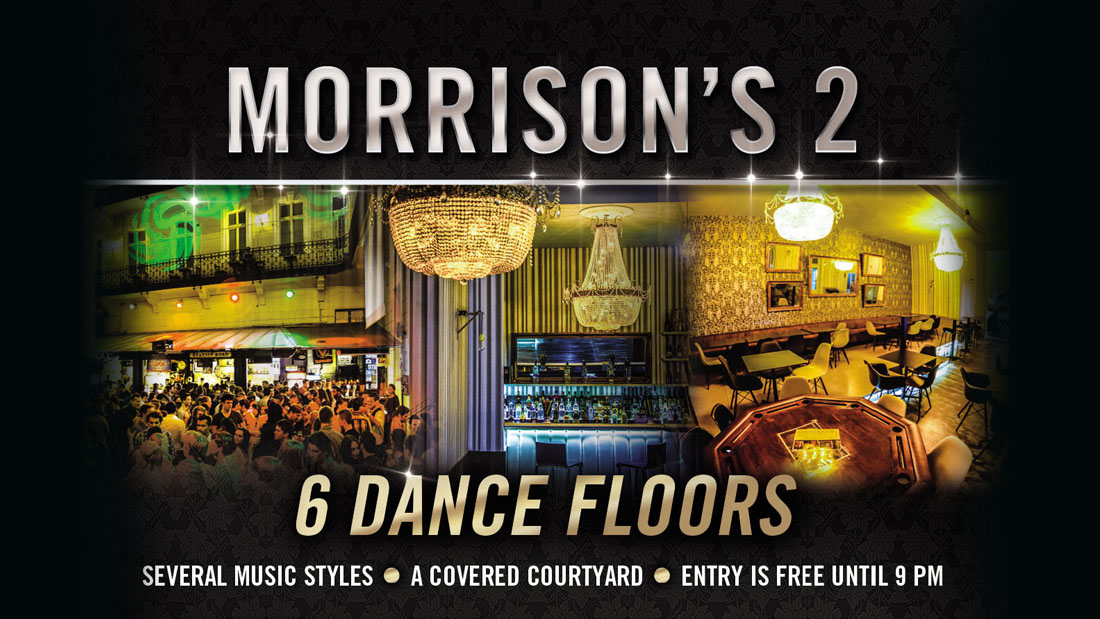 Morrison's 2
A Undoubtedely, Morrison's 2 has become the number one meeting and party place of Budapest nightlife.
With its six dance floors, several different music styles, enormous drink promotions and vibrant atmosphere it attracts a mixture of locals and tourists all year round. The unique designed English-style pub, located right in the heart of the city, can boast with full-house parties on every day of the week: while Budapest is quiet everywhere else on Sundays and Mondays, here the party never ends.
Lovers of garden bars don't need to
wait til the warm seasons: the garden is heated throughout winter and open from spring to automn.
As an added bonus, a karaoke room is at the service of the undiscovered singing talents. Dance, sing and enjoy the delicious drinks til dawn at Budapest's biggest club!
Morrison's 2
1055 Bp., Szent István körút. 11.
Phone/Table reservation: (061) 374 33 29 Opening hours:Monday to Sunday, 5 pm-4 am www.morrisons.hu
www.facebook.com/morrisons2
Actual rating:





You should add a rate for this post: