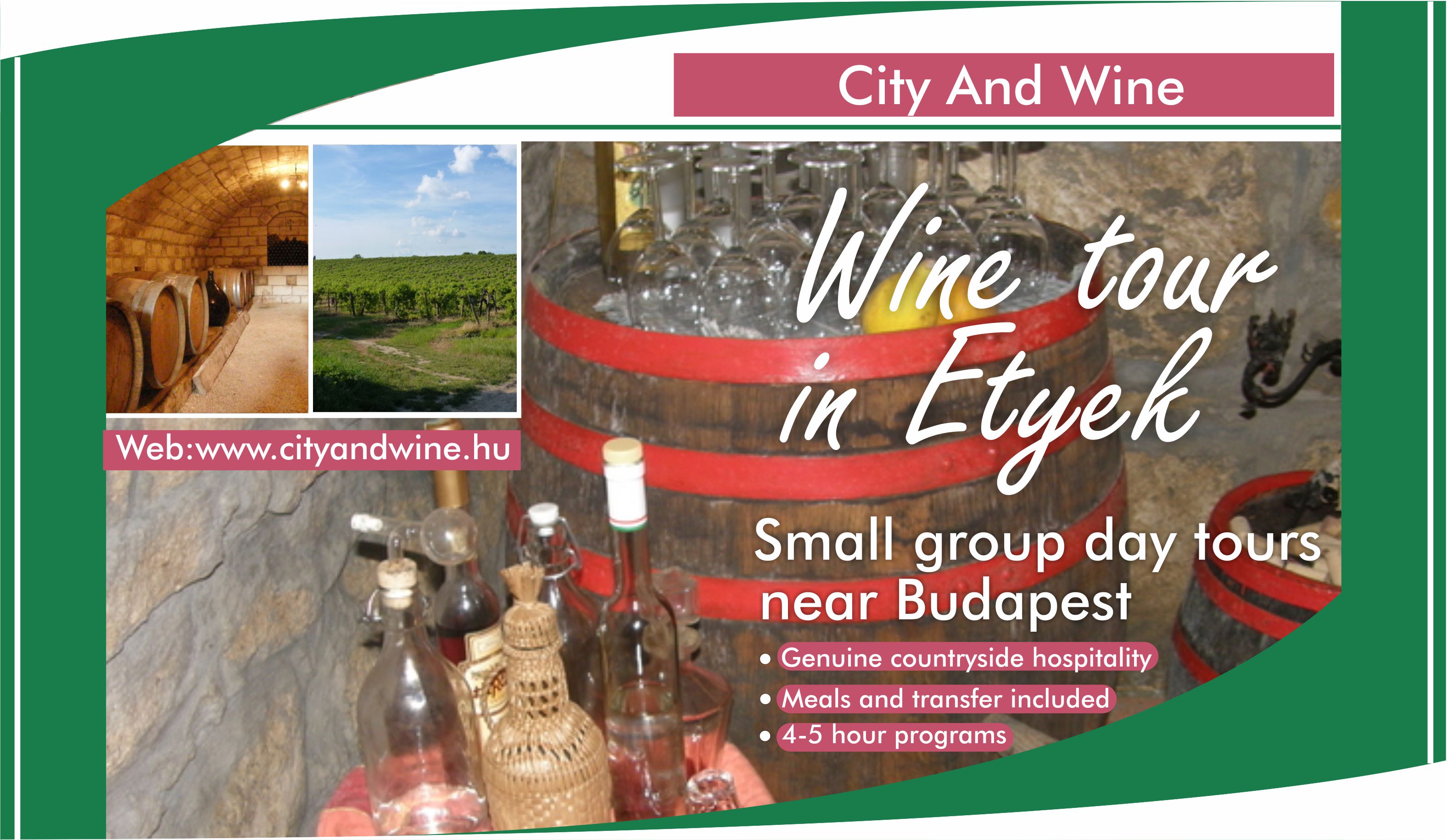 City & Wine – Tours
Welcome to the Budapest-Etyek wine tour!
Etyek village, located only 30 minutes from Budapest, is the centre of the Etyek-Buda wine region, which is the youngest and the fastest developing wine region of Hungary. Our City and Wine programs offer a genuine countryside experience, based on three valuable assetts: quality wines, traditional wineyards and wine cellars and friendly winemakers. Within the small groups of 4-10 people you learn the secrets of wine making, the background of the local varieties and this will make the wine tasting a unique personal experience about the authentic Hungarian countryside hospitality.
Our tours include transfer with air-conditioned minibus to Etyek – Strolling on the Etyek Hills and visiting 2 or 3 wine cellars with wine tasting – Traditional Hungarian lunch or dinner at a wine estate – Transfer back to the hotel.
Enjoy the cosy walk amongst the Etyek wine cellars with wine tasting with a private guide, presentations about wine making by the wine makers and finishing with a traditional  Hungarian dinner. Discover the specialities of the Etyek-Buda wine region and learn the secrets of wine making from the local cellar masters. Small group daytours near Budapest, with City and Wine, the Wine Tour Company.
Booking is necessary one day in advance. Should you have any questions, pleae don't hesitate to call us City & Wine Ltd: + 36 20 539 6110.
Please check us on trip advisor: