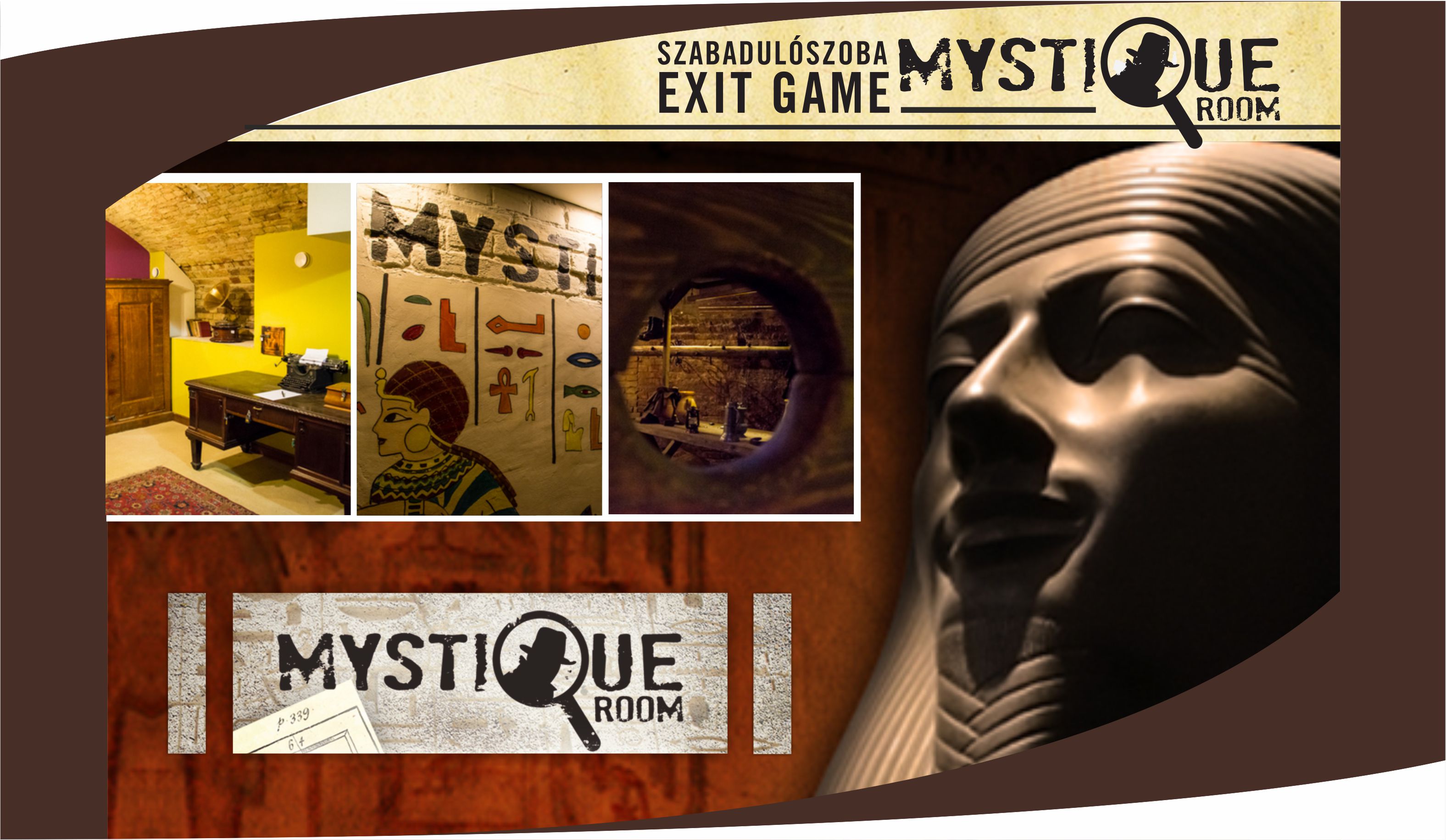 Mystique Room
Mystiqueroom is the most popular exit game in Budapest in the heart of the city. It is a nice team building experience for friends, families and colleagues. Explore three different worlds at one place.
About our medieval game:
Dark forces are gathering around our town. Their new goal is to cancel the consruction of the new, beautiful cathedral. In the darkness of the eve they were able to steal the plans from the abbey… You and your brothers have to get back the plans to avoid scandal. Discover Budapest's most beautiful exit game! Solve the mystery of the medieval building cathedral!
About our Japanese game:
Dark murder casts a shadow on the streets of Kamakura. You must enter the shogun's house at night to steal the evidence. The culprit can no longer be safe…
About our Egyptian game:
Egyptian exit game in downtown! Descend into an Egyptian burial chamber near Jászai Mari Square! At Mystique Room, you and your team have to escape from an Egyptian burial chamber through exciting adventures. At Budapest's most beautiful room escape game you have to follow the instructions of an old archeologist. Discover the heavily guarded secrets of the tomb chamber and try to escape from the room full of mysteries.
You have only 60 minutes to overcome all the obstacles and to escape from the room. To resolve all the challenges, you will need to work in team and think together. Use your intelligence and be smarter than the trap makers!
Address:
1055 Budapest, Szent István körút 9. (doorbell 48)
Phone: +36-30/799-5679
E-mail: [email protected] (on weekdays)
Web: http://www.mystiqueroom.hu/index.php
Facebook: https://www.facebook.com/mystiqueroom/?fref=ts
You should add a rate for this post: