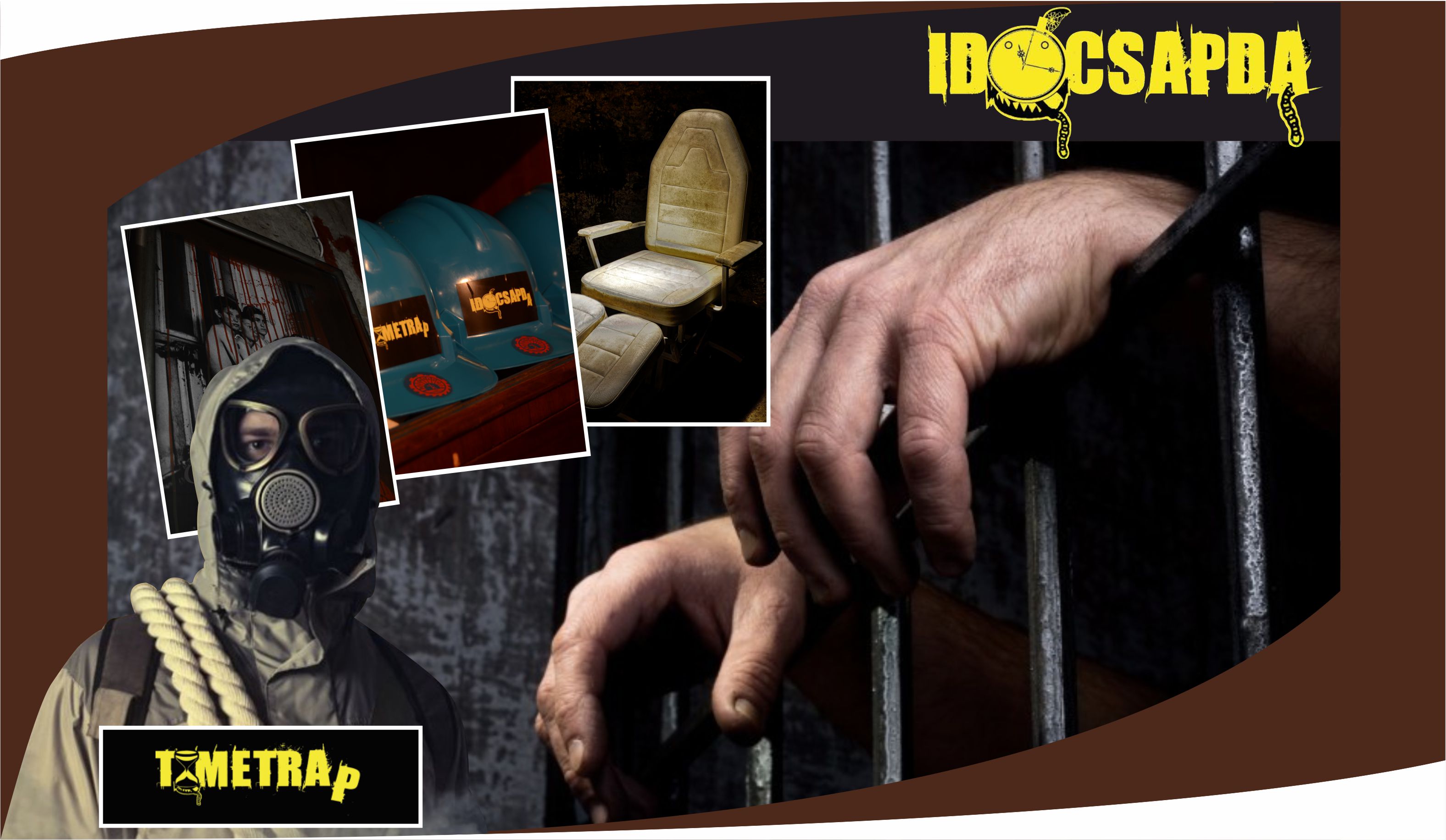 TimeTrap
The Exit game is the most unique release team game in the city centre. Three different atmosphere and the most original rooms for enterprising visitors.
One thing is guaranteed: You haven't seen anything like that.
Become a crazy killer's toy and get acquainted the mind images of dream. Enter the rooms and play a killer game. Be careful! you only have one hour or the cellar closes FOREVER.
Try the second room, the Prison Trap! What it's like to live in a real prison? Do you want to know ? There is just one way to find out. Come and join us.
Lock up the Death Trap-Bunker, where you need to be real fast because the air running out quickly. YOU ONLY HAVE AN HOUR TO GET OUT.
All you need to get out of the tracks intelligence and teamwork there is no needed physical fitness, or just a matter of instinct . Time Trapped All information can be important to get out , nothing happens by chance , and everything is relevant .
Keys , codes, puzzles accompany the game, the passage of time is constantly monitored on the display , which raises the excitement .
This is not a scary game nobody going to jump at you from the darkness. Adrenaline increase the passage of time , deciphering and claustrophobia caused the problems .
The game can be requested in English language for foreign players, the English game's price is: 12500 HUF/ team (2-6 person)
Appointment:
[email protected], +36 20 311 9471.
( Appointment needed)
1075 Kazinczy u 10. bejárat az El Rapido Mexikói through Grill Bar
http://www.timetrap.hu
https://www.facebook.com/idocsapda/
https://www.youtube.com/watch?v=ewEMBMtX_t8
You should add a rate for this post: